Karel Meulemans and Linda Damen, Arendonk

Winning 1st Provincial Marseille in 2013
Meulemans - Damen ( Linda , Charles and Walter ) from Arendonk win the first and 7th Provincial Antwerp of 458 old pigeons on July 22, 2013 in Marseille .

They win this for the third time this classic Provincial Marseille . They also did this once before in 1999 and 2008.

Results in 2013:

1st Provincial Marseille ( also 7th prize )
1st Perpignan RGC, Cahors RFC .
1st Champion Grand Distance RFC .

Winner Hespen critirium old big Fond .
1st Champion , 1st Drawn old and yearlings Grand Fond .
1st Champion , 1st Drawn Yearlings Long Distance
2nd Ace pigeon Long Distance
3rd Ace International

The combination Meulemans Damen always great pigeons to fly. In the cup on the loft capable of both National and International

Karel Meulemans - Damen , Arendonk

2001: 9th national Marseille 4.615d
26-79-80 national Perpignan 8.041d
40-43-161 national Perpignan yearlings 3.946d
41 national Cahors 9.989d

Arendonk :

Who does not know him? Karel Meulemans from Arendonk . A living legend in the international pigeon sport . A world race that the current global pigeon has determined : the equivalent of the Janssens - breed except that Karel Meulemans with

His own pigeons prices and championship titles achieved from the fifties to 2001 . In 1999, Charles , called Meulemans - Damen ( his daughter and son- but more on that later ) , Champion of Belgium KBDB on long distance. I made about a newspaper reporter for the long distance but this turned out not to be . Arrived
It had little use this report to be published because there were known all new champions in 2000 . I made an appointment with Karel end of season 2001. Why not after the 2000 season ? There was a good reason .

Meulemans - Damen could not get the outcome that year ... several prizes at small distance but in the long distance and long distance would not succeed . Once it was probably the worst year that Charles ever played . An explanation for this can be found elsewhere in this article. A superstar as Karel Meulemans hits hard back . Charles has been in Belgium no longer feared several years in middle distance but the distance and in 2001 (he did not even play anymore ) on the long distance even more . At Brive , Cahors , Dax , Marseille and Perpignan he put luster performances . Barcelona not because this team was not ready. Next year, however , with some hens . Trust me, you'll see him standing ! .

HISTORY:

The now 68 -year-old Karel Meulemans since
Retired in 1990 but has always been a farmer. Shortly after World War II began with the pigeon sport . Tandem with his then partner Adriaan Wouters they were world famous with one of the main couples of the breed ' Old Den Bosch x Blue Janssen .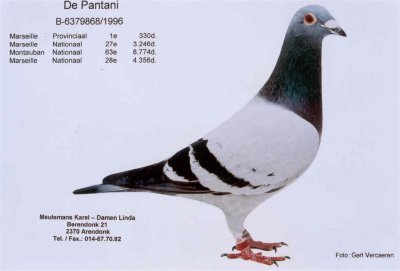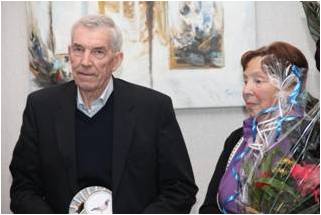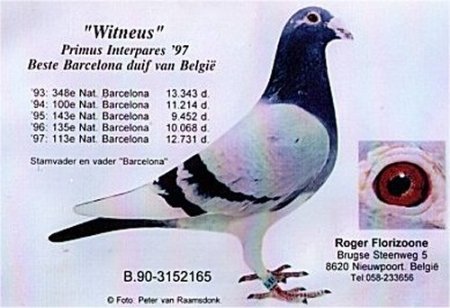 版權所有 © 凱克博賽鴿資訊網